We know how it can it get during the holidays. Finding that perfect gift could be sometimes difficult. That is why we gave you five of the greatest hacks to quickly by a good watch for someone that you care about. We're about 2 adults and Trade Secrets for your benefit and give you a little insight as to how businesses run on the internet. We're trying to save you time and hopefully money. Take a look below, it may surprise you.
Prices sometimes don't matter.
If you're looking at a certain watch sometimes what you don't realize is that many manufacturers will place the same price because they are obligated to. When manufacturers receive a watch from a wholesaler the majority of the time they're given what is called a minimum advertised price. These prices are watches closely from dealer to dealer, and tattling is common to the manufacturer if someone is breaking the rules. That means to you , you can save your time by cutting down on price shopping. Save your energy and look for an item from three different sources. if you find this watch at the same price, minimum advertising pricing is probably in full effect. Save your time by not looking anywhere else for a better price. When it comes to which site to use that is a tricky question. Look for trust. Look in the bottom right or left hand corner on the webpage. A SSL security seal is found on a reputable dealers website that seals up your purchase tight from any hacking. If the dealer doesn't have this watch out, you could be redirected to a site that can be copied when your credit card number is used. An SSL is expensive to buy on its own, but is included in most shopping cart software (look down and to the right for an example). Any sort of third party voucher is even better, because getting these is even tougher to get because they can monitor for malware 24-7.
Look behind the Pretty Icons
Website sites need you to trust them. Even if they are not out for your best interests, their sites could be peppered with what is called trust graphics. Trust graphics are not a bad thing (don't get us wrong, we use them) but you need to dig a little deeper to make sure they are the right store for you. The word "guarantee" or "low price guaranteed" could mean many things to many people. Try clicking on the icon for more information. If that doesn't lead anywhere try checking the bottom of the website for their policies. If the policy section is full of lots of words hold control F, and type in what the graphic says. The wording may surprise you, and you are ahead of the majority of folks that never make such informed decisions.
Don't just trust search results.
Getting ranked in Google is tough. Believe us, it takes time and some luck. Google is a very mysterious place, where hard working merchants have no idea what Google wants. Hopefully someday you will see us for the words "wooden watches" on the front page, if the planets align. If you look farther into a Google search result, some of the best stores you may have missed could be 5 to 10 pages in. Yes, that can be a pain...but smaller stores may not have the benefit of a Search Engine Optimization (SEO) department, or overpriced marketing department. If you like a certain store in real life. Look for the eCommerce page, it may not rank highly at all. Finding a stores website like that could give you the benefit of matching the online discounted price What we mean is, maybe you could find a deal there that you can take into the store for a match. Buying online isn't everyone's cup of tea.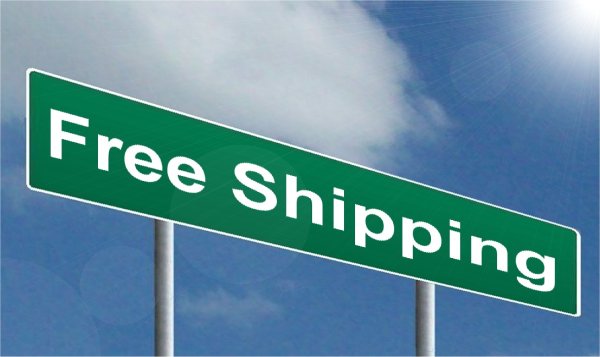 Think a little harder about free shipping.
As we all know nothing in this world is free. Free shipping is when shipping is added into the overall price, which you may think is an obvious statement. This is a common way of playing games with pricing. You may find higher-priced item that includes free shipping and a lower priced item that shipping is calculated at checkout, but which is better? Honestly, the overall cost to you could be the same. The smart thing to do is run the math on various websites, which is more work for you because shipping is cloaked until you are ready for checkout. This approach takes a little math, but it's good to see the whole picture if you're on a budget.
If
you have a favorite site, click everywhere
Stores have more than one way to make money. Most shoppers only think of the checkout process and their credit cards getting charged. Affiliate links are what leads you out of a website to another. If a purchase is made with that link the site that sent them there will get a percentage of whatever is sent. This is how bloggers can continue to blog, and how to keep breaking even from month to month. We like to use affiliate links at WWB, they serves more purposes than just added money. If a supplier flakes out on a store, the store needs a backup. The affiliate link will keep them in their customers favor while they resolve the issue. How does all of this relate to you? These links will keep your prices lower. One thing needs to happen for that to take place though, You actually need to click the links. If you have a favorite blog or website, click away like you have never clicked before (on ANYTHING they offer).
To wrap it all up, we hope this sheds some light as to what goes on "behind the scenes" at some of your favorite online stores. Online shopping has had radical changes over the years, and the changes in how your Holiday shopping is done will never be the same. Have a great Holiday season everyone!